The Value of Purchasing Upgrades
Purchasing Upgrades significantly increases your visibility on the EPARTRADE parts sourcing platform and provides new opportunities to capture the attention of industry decision-makers and buyers.
When you purchase an Upgrade for an individual product, your listing automatically rises to the top of the PRODUCT SEARCH. An Upgraded listing 
not only includes your company profile and logo, but allows you to post a product photo and description, as well as video, technical information and other valuable content.
More importantly, Upgrading allows you to tailor your online presence to your precise needs, as often as you want, in order to attract buyers' interest and enable them to connect with your company directly, anytime, from anywhere.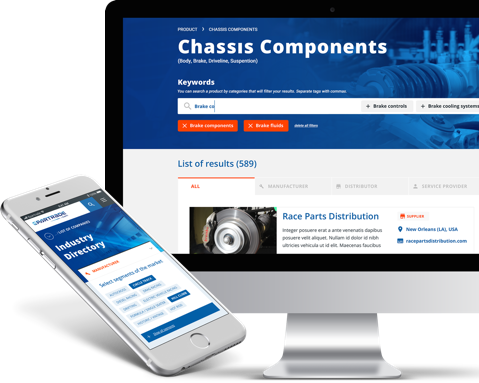 Among their many benefits, Upgraded listings allow you to:
1
Upload photos and technical descriptions 
of newly released products within your upgrade categories to appear in the New Product section
 on the EPARTRADE home page.
2
Upload photos and technical descriptions of existing products of your choice (best-seller,
most innovative, etc.) within your Upgrade categories to appear in the Product Spotlight section on the EPARTRADE home page.
3
Maintain full control over your EPARTRADE Dashboard, entitled My Content, which allows
 you to upload content as often as you like to 
these high-profile categories on the platform's 
home page
subscriptions videos / Webinars
local_activity Special offers and Promotions
business_center Industry Resources Technical Articles. Case Studies.
 Classifieds. Job Posts.
library_books Industry News / Press Releases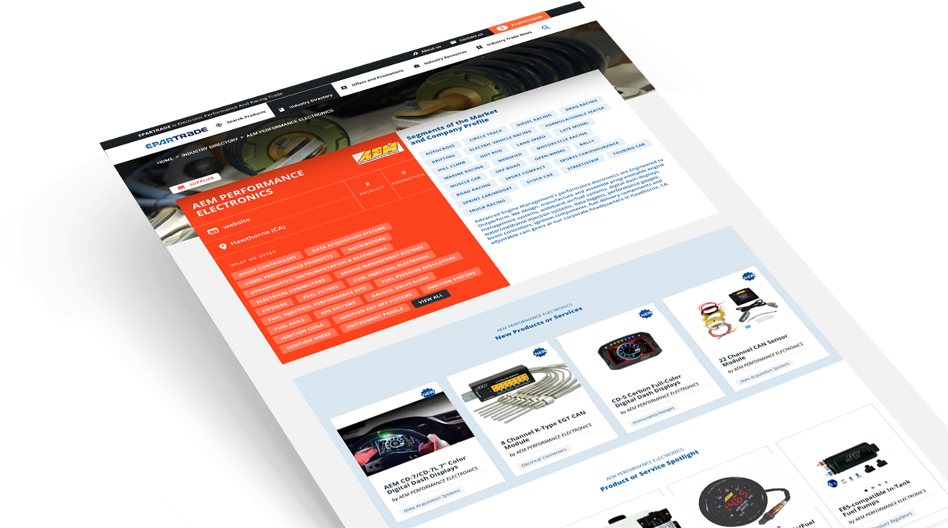 Finally, Upgrading allows you full access to the Industry Directory and the ability to connect via the platform with industry buyers and racing businesses around the world, 24/7.
Upgrades are sold per product category. Racing companies may purchase one Upgrade or as many as needed to cover their entire line of products and services. Companies can pay monthly, annually or bi-annually.
Price per month starts as low as $99.
Upgrade package 1
1 New Product
1 Product Spotlight
1 Video
1 Promotion
1 Industry resource
Price per month$99
Upgrade package 2
2 New Products
2 Product Spotlights
2 Videos
2 Promotions
2 Industry resources
Price per month$198
Upgrade package 3
3 New Products
3 Product Spotlights
3 Videos
3 Promotions
3 Industry resources
Price per month$297
Upgrade package 4
4 New Products
4 Product Spotlights
4 Videos
4 Promotions
4 Industry resources
Price per month$396
Upgrade package 5
5 New Products
5 Product Spotlights
unlimited
Industry resources
Price per month$495
Custom Upgrade Package
Pack 6 $594 6 x 99$ =
Pack 7 $693 7 x 99$ =
Pack 8 $792 8 x 99$ =
Pack 9 $891 9 x 99$ =
Pack 10 $990 10 x 99$ =
ETC.*
*Each additional
upgrade is$99
Prices listed are on a per month basis for a 12-month subscription. There are no refunds for upgrades.