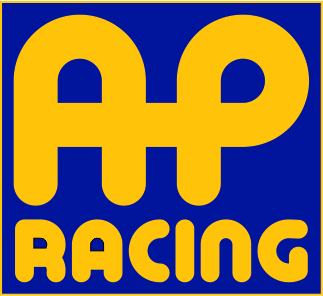 location_on
Coventry (United Kingdom)
Segments of the Market and Company Profile
Autocross
Circle Track
Diesel Racing
Drag Racing
Drifting
Electric Vehicle Racing
Formula/Single Seater
Hill Climb
Historic/Vintage
Hot Rod
Land Speed
Late Model
Modified
Motorcycle Racing
Muscle Car
Off-Road
Open-Wheel
Rally
Road Racing
Sport Compact
Sports Car/Endurance
Sprint Car/Midget
Stock Car
Street/Strip
Touring Car
Truck Racing
AP Racing is the leading manufacturer of performance brake and clutch systems for motorsport, original equipment and performance road applications. The core product range includes brake calipers, discs, clutches, discs, brake pads, master cylinders, pedal boxes etc.
The UK based organisation has a proud 50 Year heritage and a global reach, it has achieved unparalleled success and presence at all levels of national and international motorsport formulae.
AP Racing's success is underlined by the fact that every Formula 1 Championship since 1968 has been won using the company's equipment. So far in 2020 we've celebrated our 845th Formula 1 victory as a supplier of racing clutches and brake components.
Building on these strong foundations, AP Racing announced in 2019 a major seven-figure investment in a new manufacturing facility, housing a leading edge caliper production line, and a bespoke NVH Dynomometer. The expanded facility allows AP Racing to accelerate its rate of new product development and manufacture, with numerous new product launches planned for its key Motorsport, OEM Road car and performance upgrade markets in 2020 and beyond.
AP RACING
Product or Service Spotlight
AP RACING
Videos and Tech Webinars
AP RACING
Industry Resources
AP RACING
Brochures & Catalogs (1)
AP Racing Product Catalogue (July 2020)
Distributors of our Products