About Us & Meet the Team
Introducing EPARTRADE : the innovative new way to connect Manufacturers & Buyers in the Global Performance & Racing Marketplace
There was a need. We saw it. We filled it. Welcome to EPARTRADE (Electronic Performance And Racing Trade), a revolutionary new web-based, trade-only product-sourcing platform that works 24/7 to connect performance parts suppliers with racing business professionals around the world.
Developed by an experienced team of global motorsports professionals with a long history of success in the industry, EPARTRADE is as innovative and up-to-the-minute as auto racing itself, showcasing your latest products and offerings every single day. It is the fastest and most efficient way to introduce new parts and services to the worldwide racing trade while they're red hot, allowing builders, race teams, retailers, engineers, and other verified racing businesses to access them from anywhere in the world, day or night.
EPARTRADE is a completely new concept in the performance and racing industry. It's efficient, cost-effective, global...and trade-only. Quite simply, it is the only product sourcing platform as innovative and fast-paced as the racing market itself.
The racing world is changing…..and we are changing with it!
Welcome to the FUTURE !
Meet the Team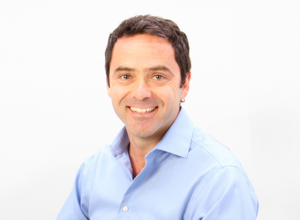 Francisque Savinien
Founder & CEO
A former race car driver raised in France, Francisque Savinien was Director of Global Sales and Marketing for PRI (Performance Racing Industry) and SEMA (Specialty Equipment Market Association), before launching EPARTRADE. He designed and implemented the expansion of the PRI Trade Show and Magazine around the world. Under his leadership, international attendance at the PRI Show grew dramatically from only a few countries to more than 70 countries, while the magazine is now distributed in 110 countries.
Over the past 20 years, Francisque has traveled extensively around the world to market PRI, as well as to promote the industry at all major races and industry events. He has wide-ranging international experience in both business and motorsports, and is considered an expert in global sales and marketing. Francisque also has a vast network of motorsports and automotive professionals around the world, from world champions to team owners, promoters to manufacturers, race tracks to sanctioning bodies.
Prior to joining PRI, Francisque worked in Europe with several organizations, including Promocourse International and ICN, where he was involved with activities in Formula 1, WRC and other prestigious series. At Castrol, he worked on sponsorship activations at the 24 Hours of LeMans, Moto GP, rallies and off-road races. His first job was at the French Formula 1 GP in Magny-Cours. Francisque holds an MBA in Marketing as well as a BA in Economics.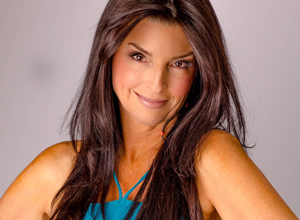 Judy Kean brings more than two decades of hardcore racing business experience to EPARTRADE from Performance Racing Industry (PRI), a SEMA company, where she mastered the art of guiding new companies, new products and new technologies into the distribution pipelines of the performance and racing industry.
As Senior Sales and Marketing Director, and top sales producer, Judy handled the largest contingent of companies doing business with PRI, gaining their trust as a dedicated marketing partner with the desire and expertise to help both small, grassroots companies and large corporations create successful business plans geared specifically to their needs. Having worked side-by-side with PRI founder Steve Lewis, she understands the industry's entrepreneurial spirit, the business-to-business dynamic, and the fundamentals of growing a racing business.
As a tireless champion of the racing market who stays constantly attuned to the pulse of the industry, you have more than likely crossed paths with Judy as she has traveled around the country to grassroots dirt tracks, drag strips, the garages of IndyCar and NASCAR, and everywhere in between. Ask her and she will tell you that her greatest sense of accomplishment comes from watching companies grow and succeed. She is excited to continue that tradition with the revolutionary new EPARTRADE platform.
Yasmin Naboa is a seasoned marketing and business development expert with more than 20 years experience in roles ranging from CEO to executive vice-president to head of sales and business development. Her leadership experience began with some of the most renowned brands in the videogame industry, including Ubisoft, producer of the popular Tom Clancy game series, where she spent 10 years managing retail marketing and sales, forecasting and analytics, and business development. She was instrumental in growing the company from $50 million to over $500 million in revenue. Her experience also includes creating licensing/partnership agreements with such entertainment-focused companies as Fox, Warner Brothers, Universal and Six Flags Theme Parks.
Most recently, Yasmin has been using her expertise to guide startups, non-profits and mid-sized organizations in operations-related functions to help them achieve their business objectives more efficiently and cost-effectively. She focuses on clear strategies, growth objectives and day-to-day business, including solid digital approaches that can achieve monetization and greater user engagement. With her history of success in tech industries, Yasmin is very excited to add her business and leadership skills to the team of racing professionals launching the revolutionary EPARTRADE business-to-business platform.
Chris Thompson
Sales Director
Chris Thompson, better known simply as Thompson, is a driven business leader with 20 years of sales and more than 10 years of management and business development experience in the automotive aftermarket and performance industries. Appointed Director of Sales for EPARTRADE, Thompson brings to the position an unwavering dedication to the success of his clients, and the industry as a whole, including a studious determination to be a subject-matter expert in his chosen field. As such, he continues to forge strong relationships with and remains a trusted adviser to his clients.
Born and raised in Oklahoma City, Thompson developed a passion for all things fast and loud at a very early age, courtesy of his father. When the time came to enter the workforce, he followed his passion and began working as a sales representative with a local speed shop. In 2007, he moved to Southern California to work for Magnaflow Performance Exhaust, where he started his career as a Territory Sales Representative, and was soon promoted to Regional Sales Manager. While working full time, Thompson returned to school in the evenings and earned his degree in Business Management from Pepperdine University.
Thompson has found himself working in prominent roles with some of the top companies in the automotive aftermarket and performance industries. Most notably, he was hired by Cosworth as the Network Distribution Manager for the US, and was later tasked with leading the Auto and Kart Racing division for Alpinestars as National Sales Manager. Never content with "good enough," Thompson keeps pushing for more, and is pleased to be able to put that drive to work for his clients at EPARTRADE. His motto is short, yet powerful: "We win together!"
Reed Kneski, Troy Dewinne,
 Evan Lee, Zach Shapiro, Alice Guevara