HALTECH ENGINE MANAGEMENT SYSTEMS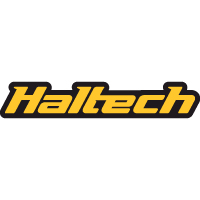 location_on
Wetherill Park (Australia)
Segments of the Market and Company Profile
Autocross
Drag Racing
Drifting
Hill Climb
Historic/Vintage
Hot Rod
Land Speed
Marine Racing
Motorcycle Racing
Muscle Car
Off-Road
Open-Wheel
Rally
Road Racing
Sport Compact
Sports Car/Endurance
Sprint Car/Midget
Street/Strip
Touring Car
Truck Racing
Innovation, Support and Cutting Edge Technology.

Haltech has been at the cutting edge of engine management technology since it first opened its doors in 1986.

Today, Haltech has six international offices with headquarters based in Sydney, Australia. Haltech products are sold in over 50 countries around the world and . They are the driving force behind many record-setting race vehicles. The company is credited as being the first in the world to develop real time engine management calibration.

Haltech is actively involved with many popular car culture shows like Discovery Channel's Street Outlaws and Mighty Car Mods as well as numerous racing and motorsport events like the NMCA/NMRA, SEMA, PRI, World Cup Finals, World Time Attack Challenge and Summernats just to name a few.

The Haltech brand is recognised globally as the leader in its field, renowned for its cutting edge technology and customer support. Like all successful companies, Haltech has adapted to stay abreast of the emerging technologies and address changing expectations from tuners, racers and enthusiasts alike.

There are however, things that haven't and will never change - and those are Haltech's commitment to quality, innovation and the dedication and passion of the Haltech team. These qualities have been Haltech's trademark since the beginning and are the main reason why thousands of people around the world choose Haltech for their engine management every year.
HALTECH ENGINE MANAGEMENT SYSTEMS
New Products or Services
HALTECH ENGINE MANAGEMENT SYSTEMS
Product or Service Spotlight
HALTECH ENGINE MANAGEMENT SYSTEMS
Videos and Tech Webinars