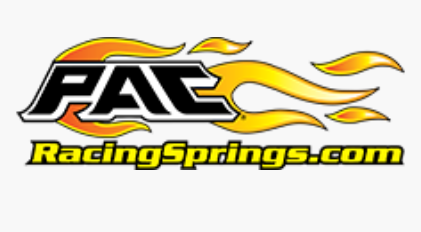 location_on
Southfield (MI)
Segments of the Market and Company Profile
Autocross
Circle Track
Diesel Racing
Drag Racing
Drifting
Hill Climb
Historic/Vintage
Hot Rod
Karting
Land Speed
Late Model
Marine Racing
Modified
Motorcycle Racing
Muscle Car
Off-Road
Open-Wheel
Rally
Road Racing
Sports Car/Endurance
Sprint Car/Midget
Stock Car
Street/Strip
Tractor Pulling
Truck Racing
WHO WE ARE

PAC Racing Springs is a premier valve spring manufacturer. We manufacture springs from the highest material grades with the latest CNC equipment to handle today's brutal demands on the valvetrain. PAC Racing Springs has over 100 years' experience manufacturing valve springs for numerous engines and has a large selection of catalog springs. We also manufacture many private label springs for various aftermarket head, cam and valve companies. All of our valve springs are designed, manufactured and tested in the USA at our Southfield, Michigan Facility.

VALVE TRAIN COMPONENTS

PAC Racing Springs development of materials and processing methods for extreme performance on the valve springs carry over to other valvetrain components. We have premium spring retainers, spring seats, valve locks, shims and tools that greatly enhance engine reliability, durability and power. PAC Racing Springs uses different grades of titanium, chrome moly, tool steels and other extreme alloys for optimum performance.

TESTING

PAC Racing Springs routinely test all components using advanced technology. We have a fully accredited metallurgy lab with dedicated staff and equipment such as: Scanning Electron Microscope with EDAX capability, X-Ray Diffraction residual stress measurement, various hardness measurement methods, Impact Testing, and MTS Tensile Test machine.

PAC Racing springs invests a large amount of resources dynamically testing springs. We understand material and processing limits with our various cyclical test machines. From MTS Servo Hydraulic testers to Spintrons, PAC Racing springs can evaluate and determine spring and valvetrain life and performance. We utilize 6 axis load cells, strain gauged coils, high speed video and various vision systems to optimize and evaluate our springs.

TECHNICAL SPRINGS

PAC Racing Springs has a vast knowledge of spring performance that can apply to numerous applications other than valve springs. We specialize in springs that require a high fatigue life, high stress, or tight tolerance environments with minimal load loss such as injectors, injector pumps, transmission, powertrain, and other specific applications.
PAC RACING SPRINGS
Product or Service Spotlight
PAC RACING SPRINGS
Videos and Tech Webinars
PAC RACING SPRINGS
Industry Resources
PAC RACING SPRINGS
Brochures & Catalogs (1)