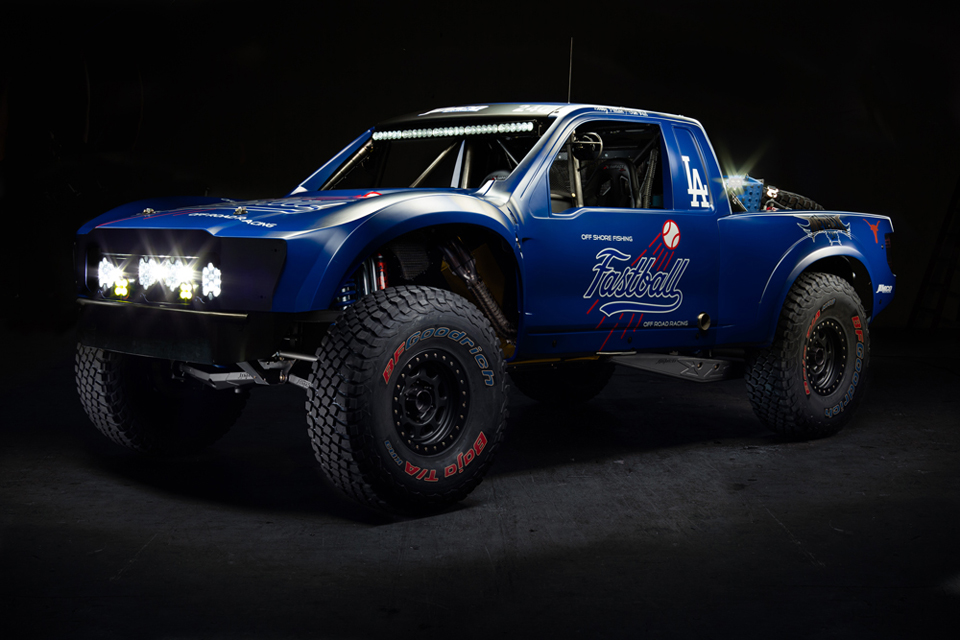 Mint 400 Invites Baja TT Spec Truck Class To Race In 2020
The Mint 400 announced that The Great American Off-Road Race will invite the current group of Baja TT Spec truck racers to compete at The Mint 400 beginning in 2020.
The Baja TT Spec Truck Class allows for up to 40" tires, a 525 HP engine, and underdrives and will be a stand-alone class within The Mint 400, bringing more racers to the already massive field of entries.
The Mint 400 will return to Las Vegas on Tuesday, March 3rd and run through Sunday, March 8th, 2020, with racing on Friday, March 6th and Saturday, March 7th.
The 6100 Spec Truck Class is one of the strongest classes in off-road racing and it allows for the thrill of top-level competition within a reasonable budget. The 2019 Mint 400 featured 45 "6100" trucks battling within the field of 549 total entries. With over eight constructors building vehicles for the class, including Jimco, Geiser Brothers, TSCO Racing, Mason Motorsports, Brenthel Industries, Camburg Engineering, Armada Engineering, and Herbst/Smith Fabrication, the class shows no signs of slowing down.
"It has always been our goal to use The Mint 400 as a way to unify desert off-road racing. That's why we added Class 11, two Vintage classes, the Rally UTV class, and this year twenty classes of motorcycles! We have wanted to invite the Baja TT Spec Truck racers to the Mint for years," said Mint 400 CEO, Matt Martelli. "These teams and this class are an important part of our sport. We welcome all racers to come battle in the largest, most competitive field in off-road racing next March."
The Martelli Brothers and their family of dedicated volunteers, support staff and Mad Media crew, have successfully grown The Mint 400 into the largest and most important off-road race in the sport. The event attracts over 45,000 spectators to Las Vegas for the parade, parties, two-day off-road festival, and two-day race.
The race features 550 race teams from over thirty different states and seventeen different countries, competing on a 120-mile loop that extends from the edge of Las Vegas to the California-Nevada state line at Primm.