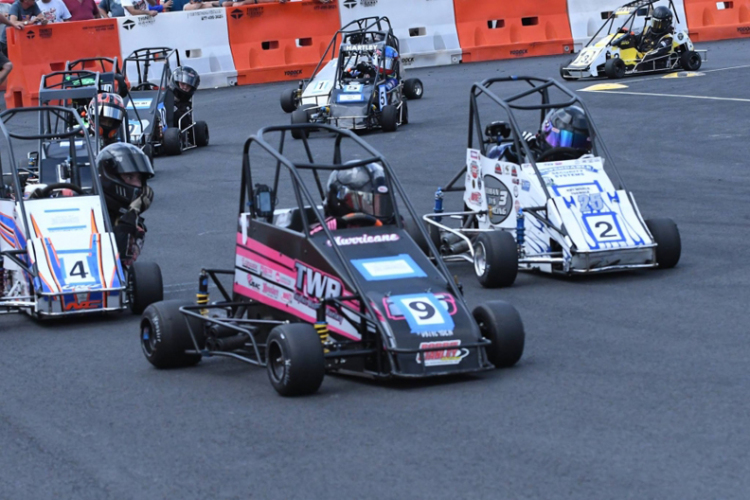 USAC Names John Darby Technical/Safety Advisor For Quarter Midgets
The USAC.25 Series (quarter midgets) has retained the services of seasoned motorsports official John Darby to oversee the technical and safety processes of USAC.25 effective immediately.
Darby, the former Managing Director of Competition at NASCAR, brings a tremendous amount of knowledge and experience to USAC.25, most notably from his more than 30-year career span at NASCAR. In 1998 he was named the Series Director for the NASCAR Busch Series (now Xfinity Series). Three years later, Darby was promoted to Director of Competition for the Winston Cup Series (now Monster Energy Cup Series).
"The USAC.25 Series is a proven starting ground for so many that want to get more competitive in racing and maybe even have a shot at making racing a career option," said the Rockford, Ill., native. "Youth involvement in motorsports is more important than ever to ensure a healthy future for the sport. I want to be able to use some of my experience to continue making racing quarter-midgets fun, yet safe and competitive for all kids and families involved."
Darby will work closely with quarter-midget engine and chassis manufacturers, in addition to working with USAC.25's technical officials at national events.
"We are very fortunate to be able to utilize all that John has to offer and share it with our USAC.25 members," said Kevin Miller, President of USAC. "The sport of quarter-midget racing has grown, and we need to insure we are doing our job of keeping up with technical and safety advances that are available, all while keeping the sport af-fordable for all involved."
There are over 45 USAC.25 clubs located nationwide. Thousands of kids ages 5 and up and their families participate in the USAC-sanctioned quarter midget series. Some notable quarter midget graduates include NASCAR stars Jeff Gordon, Joey Logano, Ryan Newman, Alex Bowman along with IndyCar drivers Sarah Fisher, Ed Carpenter and A.J. Foyt.