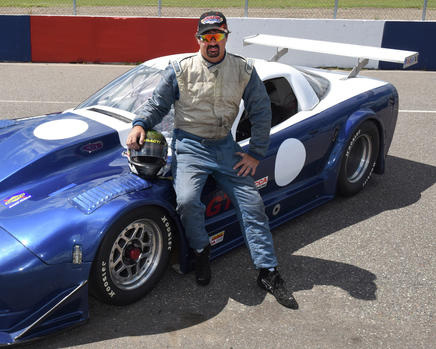 Owner Of Brainerd International Raceway, Jed Copham, Dies In Boating Accident
Jed Copham, owner of Brainerd International Raceway, died in a boating accident in Florida on November 11. He was 46.
A BIR spokesperson confirmed to news media that Copham fell overboard near Punta Russa, which is near Fort Myers and Sanibel Island. Crews looked for Copham until a body washed up at the Punta Russa boat ramp.
Copham and his wife Kristi purchased the Minnesota facility in 2006 and turned it into a world-class racing facility. It annually is the site of the Lucas Oil NHRA Nationals.
Copham first came to the Brainerd track in the 1990s, when he competed as a driver in drag racing and road racing events at the multipurpose facility.
"If someone would have told me back then that I would own this place one day, I would actually have believed that," Copham told the Brainerd Dispatch in 2106. "This place is such a part of me and where my passion lies. I think the NHRA learned early on that I was an enthusiast and had a passion for the business."
Copham is survived by his wife and children Alyssa and Ayden.
The NHRA released a statement on Copham's death: "On behalf of everyone at NHRA, our thoughts and prayers go out to Kristi, their two children and all of those in the racing community that knew and worked alongside Jed," said NHRA President Glen Cromwell. "Twelve years ago, Jed and Kristi took over what has now become one of the more legendary race tracks on the NHRA national event circuit. Because of his passion and his own drive to race performance vehicles, the customer experience was vital to Jed. He knew how to put himself in the shoes of both BIR's patrons and participants.
"A true racing enthusiast at heart, Jed often looked forward to the future of the sport and innovations in racing. We appreciate all of the ideas and forward thinking that Jed has brought to NHRA Championship Drag Racing and will miss him dearly."