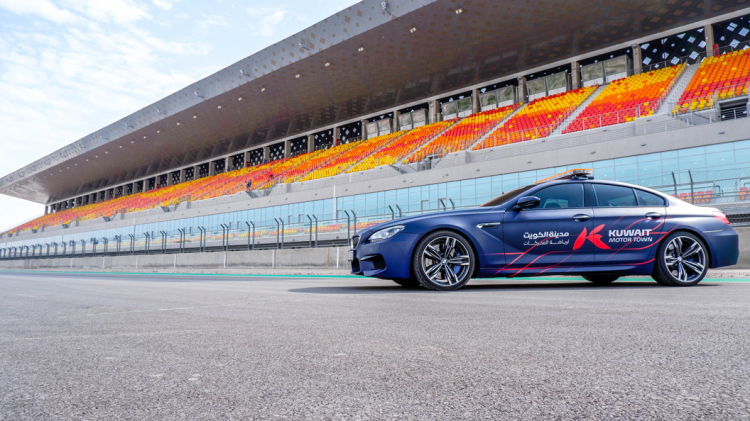 Mrk1 Consulting Is Appointed Operators Of Kuwait Motor Town
Bahrain based Mrk1 Consulting has been appointed as operators of the Kuwait Motor Town with the Al Amiri Al Diwan in Kuwait.
"Mrk1 Consulting has an extraordinary reputation within the motorsport industry as the best track operators. They are well known for running the newest and best tracks in the world and to the highest possible international standards. As the owners of Kuwait Motor Town, the Al Amiri Diwan are delighted to partner with Mrk1 Consulting and show the motorsport world we mean business. We want to set new standards in the GCC for track operations," said H.E. Abdulaziz Saud Ishaq, Head of Financial and Administrative Affairs, Amiri Diwan.
The Kuwait Motor Town circuit is a world class facility located approximately 56km from Kuwait City. The superb Grade 1 FIA/Grade A FIM facility also incorporates an NHRA drag strip, CIK karting circuit, FIM MotoX track, FIA World RallyX track, off road driving course and driver experience center.
Mark Hughes, Mrk1 Consulting founder and managing director said, "This appointment is a real honor for Mrk1 Consulting and something my team and I are very proud to be part of. My company excels in efficient, commercial track operations and the Kuwait Motor Town is an exceptional venue with a wonderful range of facilities. We are delighted to be working so closely with the Amiri Diwan and look forward to helping establish KMT as a leading venue both regionally and globally.
Mrk1 Consulting is a motorsport venue operations consultancy based in the Kingdom of Bahrain with clients in China, Thailand, Russia, Italy, Austria, Indonesia, Cambodia, India, Canada and the US.
For further information please contact Mark Hughes on mark@mrk1consulting.com .