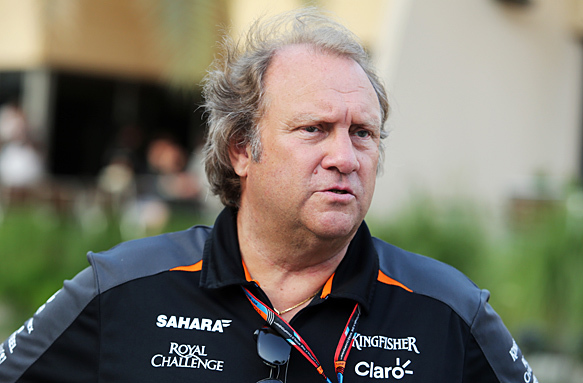 Bob Fernley, from Force India F1 Team, To Head McLaren Racing's 2019 IndyCar Program
Bob Fernley, a former deputy team principal of Force India in Formula 1, has been named president of McLaren IndyCar.
McLaren Racing said Fernley will lead the team's entry in the 2019 Indianapolis 500, when Fernando Alonso makes his return, while evaluating the feasibility of longer-term McLaren involvement in IndyCar. He will report to Zak Brown, CEO of McLaren Racing.
Fernley has previous experience in US motorsports, including successful periods in IndyCar.
"Heading back to the Brickyard will be a very special experience for me," Fernley said. "I am proud to be leading this McLaren project and team. The 500 is a hell of a challenge and we have incredibly strong competitors to overcome if we're to be successful. We will need to prepare well for the month of May and that work starts now."
His appointment is consistent with McLaren Racing's plan to run its IndyCar program separately from its F1 activities. Fernley will build and lead a technical team entirely focused on the 2019 Indy 500.
"Bob is a fantastic operator and someone I respect greatly," Brown said. "His experience and leadership will be essential for us on this project. He is particularly talented at putting effective teams together and extracting maximum performance with finite resources. The Indy 500 is no easy race and Bob's is a key role, so I'm delighted he's on board."