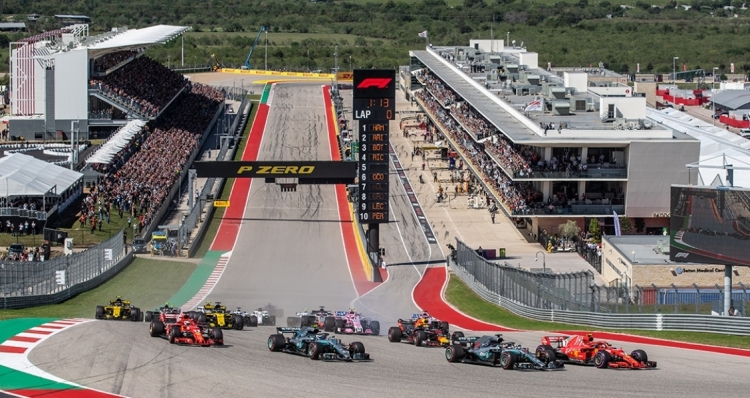 Circuit of Americas May Lose $25 Million In State Funds Due To Missed Deadline For Human Trafficking Plan
The Circuit of the Americas (COTA) may have to forfeit $25 million or more in state funds for the 2018 F1 race after failing to meet the deadline to submit a human trafficking prevention plan.
The money was available to COTA through the state of Texas' Major Event Reimbursement Program. COTA received $26 million from the state for the 2017 F1 race there.
The governor's office gave preliminary approval to providing state funds for the 2018 U.S. Grand Prix on Sept. 24. However, after economic development officials in the office realized they had not received a human trafficking prevention plan, they rescinded the approval.
In a statement emailed Wednesday to ABJ, COTA Executive Vice President Rick Abbott sounded hopeful the track could still receive the millions in funding from the Event Trust Fund through the state Major Event Reimbursement Program.
"The anti-trafficking plan was on file for other events throughout the year, so it is not a question of implementation. In April of 2018, the Circuit of The Americas operations team developed a human trafficking plan to be included in the Emergency Action Plan (EAP) for the 2018 MotoGP Grand Prix of The Americas. That plan stayed in place throughout the entire 2018 race season.
"As the reimbursement for the 2017 USGP was not paid until ten months after the event, we remain hopeful the 2018 issue can still be resolved. Circuit of The Americas is a private company and does not release financial information."