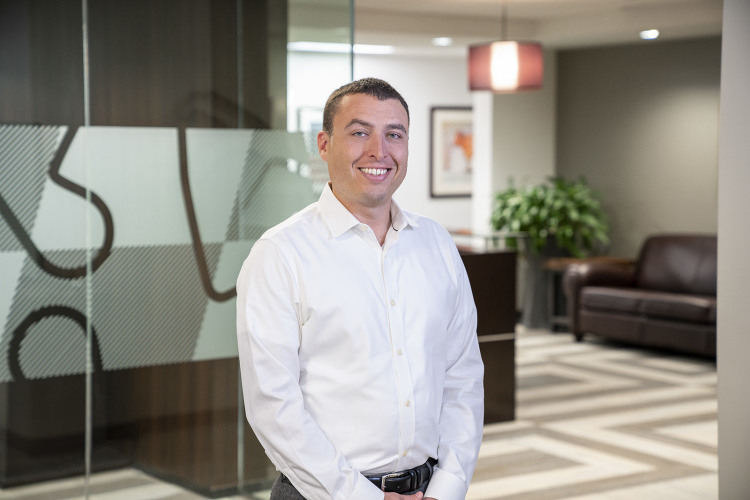 Catch Up With Jon Pulli, CEO of Turn 14 Distribution, In EPARTRADE's Series Of Interviews With Racing Industry Executives
In this installment of EPARTRADE's regular series of interviews with racing industry executives, we put our five questions to Jon Pulli, CEO of Turn 14 Distribution. The goal in these interviews is to learn a little more about the leaders driving this dynamic industry, and catch up with them a bit on their companies and their perspectives on the racing industry today.
Turn 14 Distribution is a performance warehouse distributor with distribution centers strategically located in Philadelphia, PA, Arlington, TX, and Reno, NV. With 721,000 square feet of modern distribution space, Turn 14 Distribution boasts one-day ground shipping coverage to 43% of the U.S. and 100% in 2 days. Globally, Turn 14 Distribution's competitive freight rates, Enhanced Saturday Shipping, 'ship to your shop' flat rate shipping, late shipping cutoff times, and same day in-stock order fulfillment commitment enables Turn 14 Distribution to service its customers across the United States and around the world.
You should also know that Turn 14 Distribution's name is derived from the historic Wisconsin race track, Elkhart Lake's Road America. At 4.0481 miles and 14 turns, Road America is one of the world's finest and most challenging road courses. It's from the final and 14th turn before the finish line that Turn 14 Distribution's founders drew the inspiration for the company's name.
Jon, tell us your story of how you got started in the industry?
"I started out selling parts for Toyota Celicas and Supras on an e-commerce website Chris Candido and I coded from scratch with good old-fashioned HTML back in 2002. After two years as an online-only company, we opened a commercial location. The company continued to grow both online and as a parts counter until 2007, when we sold it and started Turn 14 Distribution, which is 100% wholesale only. My history in the industry has been one of striving to be a legitimate part of the industry and having a positive impact on the market."

What is the most exciting thing to you about the motorsports industry today?
"The speed of improvement and change creates enormous opportunities in our industry for those willing to adapt and conform to new technologies. The market is healthy and competitive which keeps us all on our toes."

What motivates you daily in your job?
"Being the best at what we do. Turn 14 Distribution is committed exclusively to wholesale distribution so I'm focused on our core operations in that role. I'm motivated to provide better logistics, inventory access, ease of doing business, and selling tools for our Dealers to win in the marketplace. I constantly challenge myself and Turn 14 Distribution to break new ground; this year we began delivering 6 days a week and opened a new DC to allow delivery to the entire Continental US in 2 Days or less via ground services."

What technology or advancements in the industry excite you most?
"Within our organization, automation has reduced and eliminated monotonous tasks and created opportunities for employees to make more significant and rewarding contributions. Since its inception, Turn 14 Distribution has been focused on systematic operation through automation. In the industry, the rise of electric vehicles and their impressive performance potential is exciting, as is the move by major automakers to more efficiently make power with turbochargers, direct injection, efficient drivetrains, variable displacement, and better technology. It's an exciting time for the industry with nearly every automaker balancing performance and efficiency."
What should everybody in the racing industry know about your company?
"Turn 14 Distribution has built a significant, modern backbone which Dealers can plug into to remain competitive in the ever-changing performance parts industry. Turn 14 Distribution is privately owned and operated and makes decisions with long-term results as a focus. We view our relationships with our dealers and suppliers as a partnership and we can help you grow your business."