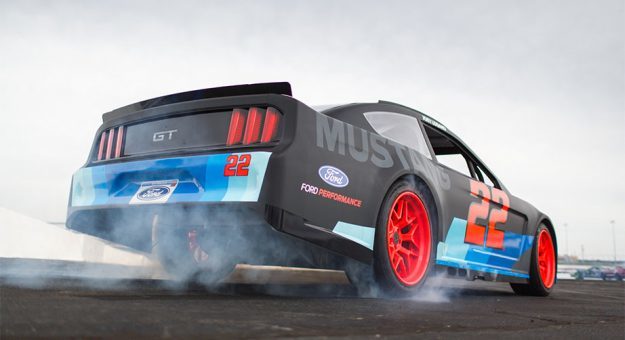 Ford Performance Introduces 2019 Mustang For NASCAR Cup Racing In Video
The 2019 Mustang for the NASCAR Cup Series was introduced with a drifting-themed video of the car getting a workout at Charlotte Motor Speedway.
Monster Energy NASCAR Cup Series champion Joey Logano helped to put the specially equipped Ford Performance Mustang through its paces. Vaughn Gittin Jr. from the drifting realm joined in the video shoot, too.
The Mustang has a long history in racing. Its first race was in 1964, when it was a surprise winner of the Tour de France Automobile, a 10-day, 4,000-mile suffer fest. The Mustang has also competed in SCCA, Trans-Am, IMSA, NHRA, Formula Drift and NASCAR Xfinity (since 2011). But it has never competed at NASCAR's highest level. That will change next year when it debuts in the Daytona 500 on Feb. 17, 2019.
The Cup-level Mustang is the result of collaboration between NASCAR, Ford Performance and design teams and NASCAR teams that field entries for Ford. Designers and engineers worked to create a car that will be both competitive and remain true to its heritage.