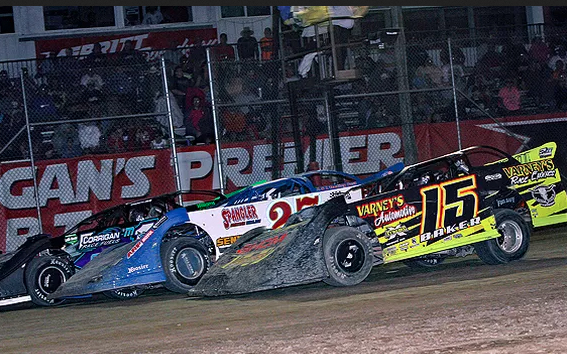 American Ethanol Late Model Tour Adds Hoosier Autumn Classic To Schedule
The Hoosier Autumn Classic, at Plymouth Speedway, has been added to the schedule of the American Ethanol Late Model Tour (AELMT). It will be held at the 'Playground Of Power' on Thursday through Saturday, September 26th through the 28th.
Drivers with the AELMT will return to Plymouth Speedway for the first time since 2017, this time racing for a combined $17,000 to win during the Hoosier Autumn Classic. An open practice will begin the weekend Thursday night for drivers to prepare for the unique format.
Friday will feature a pair of $2,500 to win, 25 lap qualifier events will headline the night. Qualifying Race Number One will be lined straight up from the heat race finish. After those 25 laps are complete, lead lap cars will be completely inverted, and that will be the starting line-up for Qualifying Race Number Two. The top four point earners from the Qualifier Races will be locked in to the Hoosier Autumn Classic on Saturday.

The final night of the weekend will feature the second largest payout of the 2019 season, when $12,000 will be on the line during a 50 lap main event. On top of the large payout, the action on the track will be exciting for another reason as well—the Hoosier Autumn Classic marks the final race of the 2019 season before the Championships from I-96 Speedway.
Fans and drivers alike can follow along and get prepared for the event by finding the Hoosier Autumn Classic on Facebook. Learn more about Plymouth Speedway online at plymouthspeedway.net. Learn more about the American Ethanol Late Model Tour at AELMT.com, and on such social media as Facebook, Instagram, and Twitter.