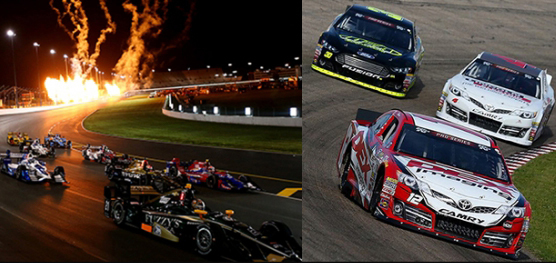 Gateway Motorsports Park Adds Second Doubleheader To 2019—IndyCar & NASCAR K&N
A second doubleheader, featuring IndyCar and NASCAR K&N Pro Series racing, has been added to the 2019 schedule of Gateway Motorsports Park in Madison, Illinois. It will take place on Saturday, August 24, 2019.
Gateway Motorsports Park Executive Vice President and General Manager Chris Blair made the announcement after speedway Owner and CEO Curtis Francois signed the sanctioning agreement.
"Our slogan for 2019 is 'Action is the attraction' and this doubleheader will be the second of our 2019 season," Blair said. " The combination of the Gomarite Automotive Group 500 and the NASCAR K&N Pro Series East-West combo race – two races on the same track on the same day – delivers on our promise."
The first doubleheader of the 2019 season will be the NASCAR Gander Outdoors Truck Series-ARCA Racing Series presented by Menards combo, on Saturday, June 22.
"We are offering more racing than ever before on our IndyCar Weekend," Blair added. "Gateway fans will see the third annual Gomarite Automotive Group 500 IndyCar race, the NASCAR K&N Pro Series, Indy Lights, the Pro Mazda Series and vintage Indy Car racing over one two-day weekend here next year."