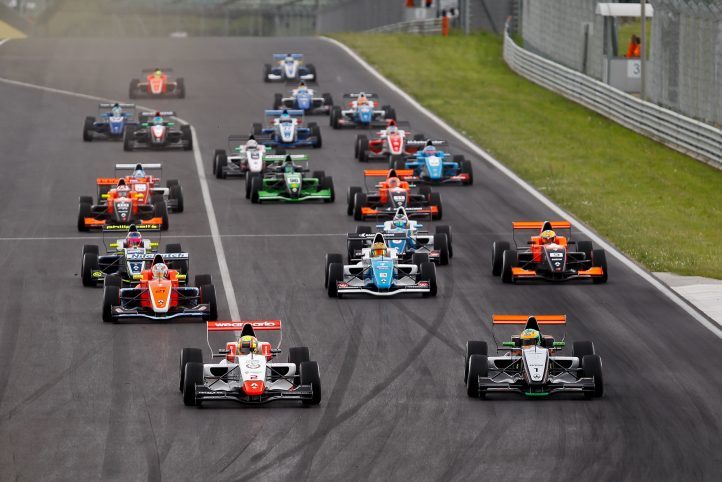 Formula Renault Northern European Cup Series Shuts Down
After 13 years, the Formula Renault Northern European Cup has come to an end, and will not be operational in 2019.
Series organizers say the main factor in this decision is the seriously declining interest from young drivers. Teams are struggling to fill seats, and as a result over the past three years, there has been a serious decline in new talent coming to the various formula series. The NEC had planned to continue into 2019 under the new name FormulaNEC, with the Formula Renault 2.0, Tatuus-built car.
The series was formed in 2005 as an amalgamation of the German and Dutch Formula Renault national series. It gradually developed as a respected and affordable step on the formula ladder. In that time it garnered a reputation for offering an instructive, cost effective and race proven package.
Many top formula teams and many young talented drivers have competed in the NEC.
To name a few: Valtery Bottas, Stoffel van Doorne, Lando Norris, Carlos Sainz Jr. Daniil Kvyat, Sebastian Buemi and Antonio Felix da Costa.
Mick de Haas, series organizer and promotor, said "We are very sorry to have to stop the series at this point. The ill-conceived FIA plans for the future of Formula racing has meant that over the past three years we have seen a serious decline in the young drivers market. The costs are far too high for individual drivers and the market place is too fragmented. There is now no more room for a very effective and competitive single seater concept like formula Renault 2.0. Yet it has helped many young drivers over the past two decades to the top.
"I would like to thank Renault and their suppliers, the teams that have competed in the NEC, the circuits and all the people that have worked with and for the NEC over the past 13 years."