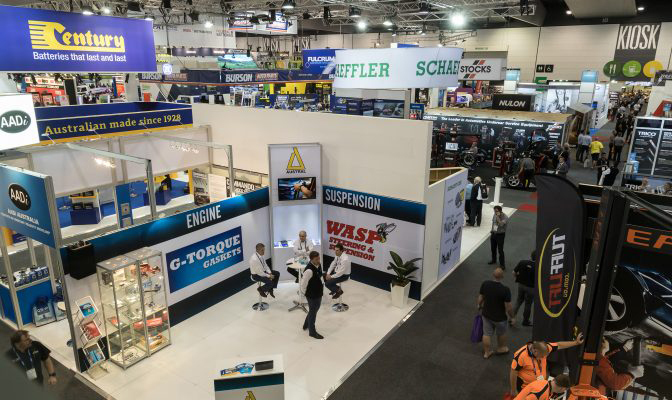 US Aftermarket Suppliers To Exhibit In USA Pavilion At 2019 AAAA Show in Melbourne
A strong demand for US manufactured automotive aftermarket products is attracting USA suppliers to participate in the Australian Automotive Aftermarket Expo in Melbourne, Australia. A USA Pavilion is being organized by Facet International Marketing, headquartered in Novi, Michigan, to assist US companies grow their exports in the Pacific Rim region.
According to the USA Pavilion Organizer, Christine Ellis, "Taking part in a USA Pavilion is an easy, low-risk, cost effective way to develop business in a new export market. All the costs of the pavilion are shared by the group and having everything pre-organized is especially helpful for first time exporters. USA companies may also apply for funding to assist with the expenses of travel and marketing materials through the State Trade and Export Promotion Program (STEP)."
As part of the US pavilion, USA exhibitors will be invited to attend the 2019 Expo Gala Awards Banquet where they will network with key companies, brands and individuals recognized for their outstanding contributions to Australia's automotive aftermarket industry. The 2019 Expo will also highlight the success that Australian and international companies have achieved through automotive product design, manufacturing and innovation at the 2019 Australian Auto Aftermarket Innovation Awards Breakfast.
The 2019 Australian Automotive Aftermarket Expo is Australia's largest automotive industry exhibition and the largest automotive trade exhibition in the Oceania region. It will be held at the Melbourne Convention and Exhibition Centre in conjunction with the 2019 Collision Repair Expo from April 4 to 6, 2019. The Expo brings together manufacturers, exporters, importers, distributors, and service providers, wishing to export parts, accessories, tools and equipment trade-only world-wide. This bi-annual Expo has grown significantly over the past decade, attracting decision makers from Australia, New Zealand and South East Asian markets.
According to AAAA Executive Director Stuart Charity "The AAA Expo has become the major biennial must-attend event for industry exhibitors, trade buyers and the international automotive trade, with the 2019 event set to be the biggest yet. This major Australian trade expo continues to grow in line with our industry's impressive growth through innovation, service expertise and technological advances.
"This is an event that gives participating companies the ability to meet thousands of customers face to face across three days of business networking, combined with special training seminars. It would be difficult to find any member of the automotive trade who has not been impressed by the highly skilled personnel, the abundance of information, the networking opportunities and the product displays that our exhibitors make available at this free to attend Expo every two years.
"This is without any doubt the must-attend event of our industry and its continued growth certainly reflects this," Charity concluded.
Noted for its design flair, and customer service, Facet provides full-service marketing programs to an international client base. Facet is a privately held corporation, headquartered in Novi, Michigan. The company offers international marketing services as well as exhibit design and modular display systems.
Space for the USA pavilion is limited. Companies interested in exhibiting in the USA Pavilion should contact Facet International Marketing: Christine Ellis, +1.248.912.0800 cellis@facetcompany.com for a detailed prospectus and pricing.