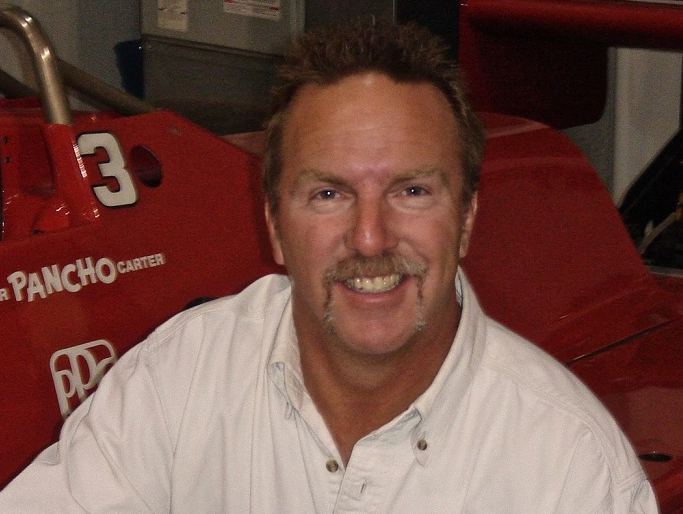 Chris Paulsen Joins Turn 3 Media As Managing Partner
Turn 3 Media, LLC, Mooresville, North Carolina, has announced Chris Paulsen has joined as Managing Partner
Paulsen will join co-founders Ralph Sheheen and Joe Tripp in leading Turn 3 Media's ownership and executive team—helping guide the company as it continues to break new ground with a growing portfolio of print, digital and television media products and services. Paulsen will also play a key role in developing new business and strategic partnership opportunities.
"I'm really excited to become a part of the Speed Sport teams," Paulsen said. "Speed Sport has played a very important role in my racing career, as it has with so many others."
"I have the highest respect for Chris, and am thrilled that he's joined our team," said Joe Tripp, Turn 3 Media CEO and co-founder. "The timing couldn't be better. We have a dedicated, enthusiastic team and our business is growing rapidly. The experience, leadership and passion Chris has will be a huge asset to help guide us as we continue to grow."
"Chris has been a longtime supporter of Speed Sport and a great friend," said Ralph Sheheen, Turn 3 Media President and co-founder. "He was always there for us through his previous ventures. Many of our first meetings were held in his Mooresville headquarters when we didn't have an office."
Paulsen has done pretty much everything there is to do during his 46-year career in motorsports, which began as a volunteer crewman at age 13. Since then, Paulsen has won countless sprint car and Indy car races as a mechanic, car builder and crew chief, having worked with Billy Vukovich, roger Rager, Danny Smith, Sammy Swindell, Pancho Carter, Al Holbert, Johnny Rutherford, Gordon Johncock, Johnny Parsons and Billy Boat.
Paulsen opened C&R Racing in December of 1988. The company started by serving Indy car teams in the Indianapolis area. Between 1989 and 2000, C&R Racing became one of the most diversified fabrication businesses in motorsports. While C&R machined many parts, it specialized in suspensions and cooling systems.
Paulsen and C&R Racing created the True Grit Award in 1998, and it is handed out annually to Indy car and NASCAR crew members during the annual stops at Indianapolis Motor Speedway.
Paulsen and his wife, Debbie sold C&R Racing to the Australia-based PWR Group in 2015.
Paulsen, who has authored numerous technical columns in Speed Sport through the years, also co-founded the Indiana Motorsports Association in 2004, and was a partner in creating the IMIS Trade Show in Indianapolis in 2008, which was sold to SEMA/PRI in 2012.
The Paulsens reside in Wyoming, where they enjoy the outdoors and restoring race cars.